Sha-lene, 1 of the most cheerful ppl u can ever find...seriously...her smile is enuf to cheer u up!!! =) Well, on nov 30th, Sha-lene turns 18!!! But she had her birthday celebration last sat(25nov) at her hse...i arrived at her hse with sin yee a few mins b4 the time stated thinkin i was early...but i was

soo

wrong...her hse was ad quite packed with friends, family n relatives...we wen in to wish her n give her her present...we found denise,rachel(denise's lil sister),pei li n tze mun so we wen to join them...it was reli great seein them again...missed them

soo much

!!! hehe...we chatted for awhile n then wen to grab some food...reli

yummy

...but the ice-kacang ppl were reli

inexperienced

...ice spewed everywhere each time they shave the ice...

tsk tsk

...anyw,after awhile wei june came n alot more ppl came after that...eat,eat,eat...then rain came tricklin down so we hurriedly brought our food into the kitchen that we had for ourselves...hehe...after alot of chattin n pics...the cake was out n we sang sha-lene her birthday song,she made her wish,blew the candles,cut the cake...the cake was reli

delicious

...chocolate moist cake...yum!! Then tysern came...he's a guy from my secondary skul(Damansara Jaya) n undoubtly sha-lene's friend...me n sin yee hv nvr spoken to him ever b4...so while he was namin every1 in the table i juz looked sumwhere else cuz i assumed i wasnt invovlved in the naming...but then he named

me

...i was shocked...how did he know my name?n he knew

sin yee's

name as well...he nvr told us how he knew but i guess its bcuz we hv common friends...he brought taboo...so soon every1 was playin taboo...we camwhored for awhile then tze mun n rachel wen to join the others in taboo...me,denise,sin yee n pei li din wana play...well,i did wana play...juz well,not with those

popular

ppl...its not that i don lk them or anythin...i juz hv a feelin that they prob wudnt

wan

me there...it all started wen i was f1...i'll blog bout that some other time...now,back to sha-lene's bd...pei li brought a book so she wen to the living room n settled down a comfy sofa,lost in her world of

literacy

...me n denise wen to the kitchen which was now empty to sit n chat...sin yee wen to take pics...tick tick tick...time flew...almost 10 ad...sin yee had to b back around 10 so we made a move...so we left,after lots of

hugs

n goodbyes n

thank yous

...haha...here r the pics...
me,sin yee,denise,rachel n pei li
pei li,rachel,denise,muah n sin yee in the kitchen that we

dominated

...haha...
carmen,sha-lene(top),denise,tze mun n me
same peeps but with vanessa on top
(L-R)carmen,denise,tze mun n me...its dark but i tot the photo is kinda nice...
The birthday girl n her cake...
*blow*

...

i wonder wat she wished for...
Troy...sha-lene's

cute

dog...he doesnt bark btw...
Sha-lene n me...doesnt she juz look so

cheery

n happy?until u wana smile too?
yours truly, the birthday girl n tze mun!!!
me n sin yee
Ok,thats all for the birthday...now,for the photos that i've taken

forever

to get my hands on...
my bikini!!! alicia said it looks very hawaiian...wat do u think?
me!! wearin the white knitted thing that i'm gonna wear over my bikini...
my beach shorts...ok,u'r gonna think i'm weird but i hardly hv any shorts let alone beach shorts...so i had to buy a new 1...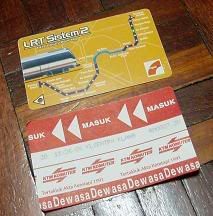 the lrt n ktm tickets...=p me n phyll bought for 2 ways but since sian yee's dad fetch us back we din need to use them to get back...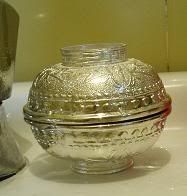 the silver cup thingy that i used to put my lens...its actually quite small...but isnt it pretty
?
*
shiny...*
me n sin yee in her room...n me wearin specs in a pic for the very 1st time in 3 years...
me n sin yee's sis watchin football...ya ya...unbelievable...but

believe

it...
the score...a

draw

!!! damn...was hopin for chelsea to win...not that i support chelsea or anythin but cuz sin yee din wan

man u

to win...we said soo many 'hai ya's n 'ma de' that u wud hv lost count if u were countin...

ballack

kept gettin

fouls

for sum reason...but ashley cole

tripped

cristiano ronaldo

...me n sin yee were laughin lk hell...haha...
Haha...haha...ok...well,thats all...i hv a chem sem test tmr...wish me luck!!!
*note to mabel: Lampard is reli cute...haha...n i saw alot of him too in the match...ooo...do u feel the jealousy risin?haha...